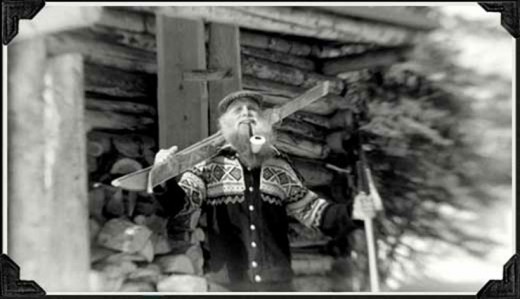 Mt Carlyle lodge's "Powder Claim" sits at 7200' , in the heart of the Kokanee Range in British Columbia's World Famous Selkirk Mountains.
Miners of the 1800's were the first "Powder Prospectors" to realize that these mountains were to become British Columbia's premier powder skiing destination.
Like those pioneers , stake your claim to Carlyle Lodge's "White Gold".
With an average yearly snowfall of 500 inches per year, The "Powder Motherload" is always close at hand, not another elusive dream.
Unlike those early prospectors, treat yourselves to Mt Carlyle's comfortable accommodations , heralded cuisine, and endless private powder stashes, set among breath-taking scenery.
Carlyle  has a radio repeater for even better communications while groups are out "Powder Prospecting". For those radio techies our frequencies are as follows….
RECEIVE: 164.565 TONE 110.9
Transmit: 168.585 TONE 110.9 Both are WIDEBAND
Thanks to Milada P. from Slovakia for sending us this quote.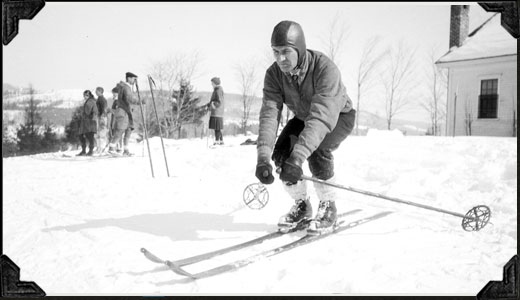 "Whatever degree of skill a skier may possess, they should never forget that their skis are after all only an instrument, a means through which they can enjoy the winter in all it's glory and ruggedness, can breath clean fresh air , can meet human beings in their true character, and can forget all the petty troubles which beset our so-called civilization. These are a few of the reasons why skiing is not merely a sport- IT IS A WAY OF LIFE.

Otto Schniebs, 1936
Check out our Summer Page for Lodge Availability this summer.