Hello, my name is Brian. Some of you may know me by my alias "The Bald Bomber". Most folks just call me "Bomber". I don't like "Mr. Bomber". My passions are skiing, skiing, and just being in the Mountains.
Looking to make a Reservation? 
Reach out to Melissa, our reservations manager:
mountain.jenna@gmail.com      250 353 1094
Contact Me at.….brian@kmhbc.com  …or 250-355-2269
Okay, so this is now Carlyle's 25th year of operations , and my 13th incredibly successful winter season of being the new owner of Mt Carlyle Backcountry lodge. I'm stoked to be the owner of Mount Carlyle Backcountry Lodge, meeting, and full-filling folks holiday expectations. There's been endless powder turns, and smiling faces. Who can ask for a better job? Okay snow removal can get a bit old , BUT a good way to check out the snow conditions.
And as the seasons always change… this year there have been a couple BIG changes. Melissa and Brendan who have been staff members for numerous years , Got married this year ( Congrates, you make a Great team). And perhaps even BIGGER news ( for me anyways a close 2nd for M&B), is This couple have bought into Carlyle lodge . So now I have a couple of Fun, Sincere, Honest and hard working partners. A Dynamic Duo for sure. In the not too distant future this place will be all theirs to make their and their guests dreams true.. I'll still be sticking around to be that ole guy in the corner….."I remember when"…    
To find out more about myself , and the rest of "the crew" go to "The Crew" page.
Bio's on all of us
.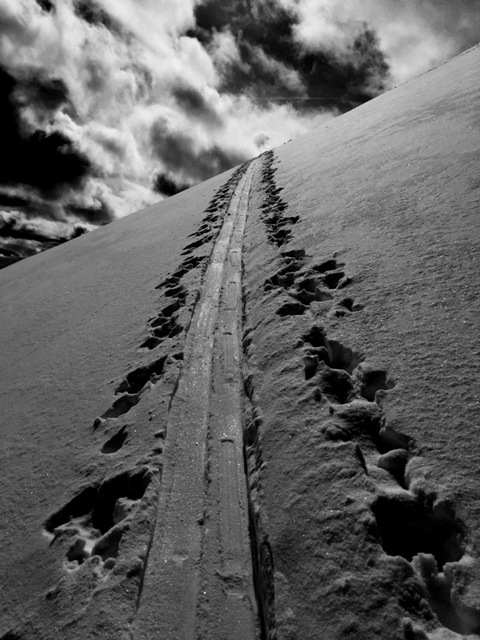 A little about me:
I'm a born and bred BC boy who has been involved in backcountry ski touring since 1976. I come from an avid ski family, my parents having been ski instructors for many years, and of course, all the boys in my family had to do our time as ski racers. On powder days I was always allowed to skip school. Right after high school (1976) I bought an old school bus and moved to Rossland, BC to work one day a week at Red Mountian Ski Resort, and ski bum for the other six. What an awesome time that was.
I consider myself extremely lucky to have had a fairly long and rich history poking around in our local mountains looking for Powder Motherloads. Back in the early 80's when I was a winter custodian at Kokanee Glacier Park it became apparent that there was a growing need for more backcountry lodges. It was becoming extremely difficult for everyone who wanted a winter wilderness ski experience to book a week at Kokanee Glacier Park. So myself and 2 other backcountry "keeners" developed another lodge ,one of the first in the Valhalla range and B.C.
It's now been over 35 yrs that I've been involved in the backcountry lodging industry . 35yrs? How does that happen?
With the purchase of Mount Carlyle Backcountry Lodge which has THE Most Spectacular view of Kokanee Glacier anywhere in the Kootenays, and being able to see Kokanee Glacier while sitting at the Dining table having my morning coffee , I feel I've come full circle .
Until recently I had spent 12yrs on the board of directors as Vice president for the Back Country Lodges of BC (BLBCA) which represents 30 backcountry ski touring lodges throughout British Columbia, of which Mount Carlyle Lodge has been an active member. 
I live with my wife Penny (37 years), on our 110 acre sheep farm in the Slocan Valley. I have worked for the BC Forest Service in fire protection in Initial Attack and as The Fire Warden for the Slocan Valley.
I also have had over 20 years experience as a Prospector which makes the Carlyle area, with its rich mining history, additionally intriguing to me. I kinda feel a kinship with those early pioneers, of hard rock , and powder exploration. A good number of those pioneers were skiers and the first to lay down tracks in virgin Kootenay snow.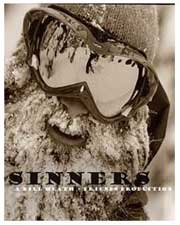 I've had some wonderful opportunities over the years to be involved in various ski flicks , Bill Heath's iconic "Sinners" , Dave Heath's "Groovy little slide show", and "Schuss". I've also appeared in a spattering of ski mags.
I love meeting, and hosting folks of all walks of life. I consider myself a fun loving, outdoors person who doesn't take himself too seriously . Hey, you can't have too much fun, cause Life's too short!
Looking forward to some new experiences with new guests and reliving some of the past fun times with our returning ski buds.
P.S. I love skiing those larch forests in the full moon. Wahoo!!
Your host,
Brian (Bald Bomber) Cross
Owner/Operator – Mount Carlyle Backcountry Lodge
"Good as Gold"